ZEN132V130A24LS -
POLYZEN MICRO ASSEMBLY, POLYMER PROTECTED ZENER DIODE, 1.3 A, 13.4 V, 0.7 W, SMD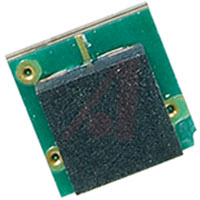 声明:图片仅供参考,请以实物为准!
制造商产品编号:

ZEN132V130A24LS

仓库库存编号:

70059951

技术数据表:

Datasheet
由于产品数据库庞大,部分产品信息可能未能及时更新,下单前请与销售人员确认好实时在库数量,谢谢合作!
ZEN132V130A24LS产品概述
PolyZen™ devices are polymer enhanced zener diode micro-assemblies that help protect sensitive electronics from damage caused by inductive voltage spikes, voltage transients, incorrect power supplies and reverse bias.
Benefits:

Helps Shield Downstream Electronics from Overvoltage and Reverse Bias

Trip Events Shut Out Overvoltage and Reverse Bias Source

Analog Nature of Trip Events Minimize Upstream Inductive Spikes

Helps Reduce Design Costs with Single Component Placement and Minimal Heat Sinking Requirements
Features:

Overvoltage Transient Suppression


Stable Vz vs. Fault Current

Time Delayed, Overvoltage Trip

Time Delayed, Reverse Bias Trip

Power Handling on the Order of 100 Watts

Integrated Device Construction
Applications:

DC Power Port Protection for Systems Using Barrel Jacks for Power Input

DC Power Port Protection in Portable Devices

Internal Overvoltage and Transient Suppression

DC Output Voltage Regulation
ZEN132V130A24LS参考库存及参考价格
0 can ship immediately.
有货可于1-2周内送达
英国2号仓库直销,订单金额100元起订,满300元含运,满500元含税运,有单就有优惠,量大更优惠,支持原厂订货