3-770565-2 -
AMP-IN PCB Connector Contact, Crimp, Tin Plating 18 - 22 AWG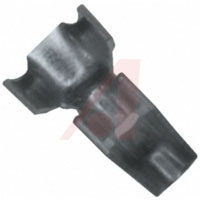 声明:图片仅供参考,请以实物为准!
制造商产品编号:

3-770565-2

仓库库存编号:

70285781

技术数据表:

Datasheet
由于产品数据库庞大,部分产品信息可能未能及时更新,下单前请与销售人员确认好实时在库数量,谢谢合作!
3-770565-2产品概述
AMP-IN Terminals
The miniature AMP-IN Terminal is designed not as an electrical terminal but as a mechanical holding device to enhance soldering of hookup wires to printed circuit boards. The combination of terminal and application tooling eliminates costly manual preparation of wires prior to soldering, and positions the wire to achieve reliable solder joints. Movement of the wire during soldering is restricted, assuring proper solder flow.
3-770565-2关联产品
参考图片
制造商 / 说明 / 型号 / 仓库库存编号
PDF
参考库存数
操作
3-770565-2参考库存及参考价格
4900 can ship immediately.
有货可于1-2周内送达
英国2号仓库直销,订单金额100元起订,满300元含运,满500元含税运,有单就有优惠,量大更优惠,支持原厂订货
CNY
0.52